The Michigan Weavers Guild (MWG) is dedicated to encouraging excellence, inspiring creativity, and preserving fiber traditions by providing forums for the education of handweavers, handspinners, basketmakers, and fiber artists in related disciplines.
Established in 1947, We are now in our 66th year.  We are affiliated with the
Michigan League of Handweavers
and with the Handweavers Guild of America
Announcements
Our annual fiber exhibit is open through January 6.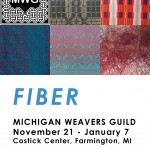 January 16, 2016 Program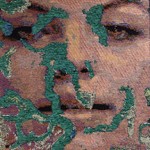 Cathryn Amidei
"Imagery and Interlacement: Jacquard Weaving"
see Calendar for time and place