Friday, January 18, 2019 1-2 p.m.
MWG Exhibit at Costick Center Take Down
We've had a good response to our MWG Exhibit in the Farmington Hills Costick Center City Gallery. Exhibit take down will be Friday afternoon 1-2p.m. Please plan to pick up your fiber work or make arrangements.  (note:  This is a different time than originally published.
Costick Center
City Gallery
28600 Eleven Mile Road
Farmington Hills, MI 48336
(248) 473-1800
Monday-Friday – 8:30 AM-4:30 PM,
Extended hours until 7:00 PM on Wednesdays

2018-2019 MWG Board Members
Meeting Chair: rotates among board
Hospitality: Maxine Fontana
Housing: Susan Lolli
Membership: Joan Koelsch
MLH Representative: Karen Folland
Newsletter/ Webmaster: Susan Lolli
Programs: Nancy Peck
Publicity: Judy Boesky
Treasurer: Joan Koelsch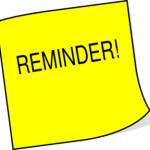 Next News Update Deadline is February 2, 2019.  Email any information that may be interesting to members to the:
Newsletter/Webmaster

Saturday, January 19, 2019
9:00 a.m.-3:00 p.m.

Michigan Weavers Guild Dye-Day
SIGN UP NOW

We will be painting warps, and skeins of cellulose yarn using fiber reactive (cold water) dyes. Cellulose fibers are cotton, rayon, linen, hemp, tencel, and bamboo. We can also dye silk with this process, although with the cellulose auxiliary chemicals we will be using, the results may be more muted on silk. We will learn how to mix dyes and follow safety guidelines.

Workshop fee: $25 for Michigan Weavers Guild members and $35 for non-members, includes fees for dyes.
See the WORKSHOPS page for a list of supplies to bring.  

Deadline for registration is January 12, 2019

Download the form in the box below for a copy of the information to register by mail.
…or go to the WORKSHOPS page to signup online
Peace Lutheran Church
17029 West 13 Mile Road Southfield, MI 48076-7749
FEBRUARY MEETING
Saturday February 16, 2019: Speaker: Sally Erickson: "Possibilities of Woven Textiles: Sources of Color and Pattern"
SPRING WORKSHOP SIGNUP
Thursday, March 14 – Friday, March 15, 1019: Workshop – "Weaving for Holes: Exploring Loom Controlled Laces" by Sue Walton
SIGN UP NOW
See our workshop page for additional information and instructions on how to sign-up.
Registration begins January 7, 2019!