Programming Assistance
At the November meeting we had at least three members agree to assist with next years programing.  Would those three people, and any others interested please plan on attending the board meeting before the February meeting.   Without this assistance – our guild will not be able to exist next year.

March Workshop
March 14 -15, 2019: Leader: Sue Walton, 'Weaving for Holes: Exploring Loom Controlled Lace Weaves'. Workshop registration is officially closed, but if you are interested in taking the workshop and have not registered, please contact Sue directly.
Workshop Threadings will be available through Sue either at the Feb 16 MWG meeting or by contacting her via email.
Just Added to Our Links Page
New Skeleton Tieup Search:  Handweavers.net added a new page to help find skeleton tieups for weaving on rising shed looms.  Please see: REDUCER.  Skeleton tieups are useful if you have enough shafts to weave a draft but not enough treadles, and don't mind using more than one treadle at once.
As a reminder – see our LINKS page for some weaving resources and links to member and previous presenters pages.

2018-2019 MWG Board Members
Meeting Chair: rotates among board
Hospitality: Maxine Fontana
Housing: Susan Lolli
Membership: Joan Koelsch
MLH Representative: Karen Folland
Newsletter/ Webmaster: Susan Lolli
Programs: Nancy Peck
Publicity: Judy Boesky
Treasurer: Joan Koelsch
Saturday, February 16, 2019


Speaker: Sally Erickson: "Possibilities of Woven Textiles: Sources of Color and Pattern"
Sally will share her research process as well as interests and passions, both in textiles and the broader design conversation.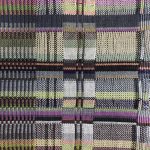 She will explain how to connect these sources of inspiration and research to design concepts for both functional and nonfunctional textiles.The use of straight lines and geometric pattern using solid colors are usually at the center of her ideas.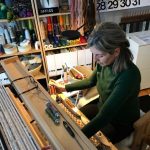 Bio:  An early interest in textiles began when her parents bought a large tapestry by American tapestry artist, Elda Abramson.  During her college years Sally's emphasis was almost exclusively on woven textiles, studying at Manchester Metropolitan University and latterly at the Royal College of Art in London where she received her Master's in Textile Design.
On graduation she moved to Paris, working with an international team in the design studios of Peugeot and Citroen. This was followed by a seven-year period living in Turin, Italy working for Ford Motor Company at their Ghia Design Studio.  In 1995 Sally moved to the Detroit area as Chief Color and Materials Designerfor Ford where she led design teams responsible for delivering color and materials strategies for advanced and production models.
A corporate job left little or no time for textile practice, so when Sally decided to leave Ford to raise her young family in 2005 she began weaving again in classes at the BBAC and working as an adjunct instructor at the College for Creative Studies, teaching in the Industrial Design, Liberal Arts and Crafts departments.
In 2011 her industry experience continued, working for Michel Thierryan automotive textile supplier based in the Detroit area. The work took her to mills in France, Mexico, Romania, The Czech Republic and Germany.  In 2014 Sally returned to CCS as Chair of the newly launched Color and Materials Design MFA program, now in its fifth year.
Sally maintains a home studio where she pursues her weaving practice and natural dyeing.  Her work, often built around grids aims to use color and structure in an innovative way, using historical references and inspiration from a range of sources.

MEETING SCHEDULE:
11:00 AM Board Meeting
11:30 PM Social Time - light refreshments.  Bring your own bag lunch if you want.
12:00 PM General Meeting
12:30 PM Program
Peace Lutheran Church
17029 West 13 Mile Road
Southfield, MI 48076-7749
LOOK WHAT I HAVE DONE Reminder
Bring your work to show to the next meeting.
LOOKING AHEAD
March 16. 2019: Speaker: 'Creativity for the Real World': As artists/ artisans/ crafts people we all want to be more creative in our work. How do we do that? Inquiring minds want to know!  There will be a discussion of the meaning of creativity , ways to approach creativity in our personal lives, along with some activities to get us thinking with an expanded outlook.


MWG Exhibit at Costick Center
While we did not have as many members participate as in previous years, we had higher sales from this years exhibit.  You can see pictures of some of the items exhibited here.

MLH CONFERENCE AND WORKSHOPS
Registration is still open for the Michigan League of Handweavers conference in May.   Member Nancy Peck will be one of the instructors.
—–   for additional information and registration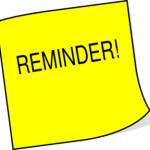 Next News Update Deadline is March 2, 2019.  Email any information that may be interesting to members to the:
Newsletter/Webmaster

UPCOMING MWG EXHIBIT AT MLH CONFERENCE
As usual we will be exhibiting our work at the upcoming MLH conference.  We will be collecting the work at our May meeting.  It will be made up of work from the following:
Summer Challenge – 2018: Use an image of a favorite place as inspiration for creating a fiber work.
Summer Challenge – 2017: In honor of MWG's 70thAnniversary, use 70 as a start. It could be 70 threads, multiples of 70 threads, 70 picks or a multiple of this. Maybe you could come up with a name draft based on  seventy or seventy years. OR Pantone's 2017 color or the year, a yellow green.
Workshop – Sue Walton: Weaving for Holes: Exploring Loom Controlled Laces
Workshop – Karen Donde: Turned Beiderwand: One Threading, Multiple Structures, 8 shaftWorkshop.
Workshop – Denise Kovnat: 'Collapse Weave Techniques' workshop