March Workshop Reminder – PreRegistration Required
Leader: Sue Walton, 'Weaving for Holes: Exploring Loom Controlled Lace Weaves'. 
Dates:  Thursday, March 14 and Friday, March 15, 2019
Time:  9:00 a.m. – 4:00 p.m.
Place: Peace Lutheran Church, 17029 West 13 Mile Road, Southfield, MI 48076-7749

Programming Assistance
At the November meeting we had at least three members agree to assist with next years programing.  Would those three people, and any others interested please plan on attending the board meeting before the March meeting.   Without this assistance – our guild will not be able to exist next year.

LOOKING BACK
Sally Erickson: "Possibilies of Woven Textiles".  Only one picture to share from last month presentation.  But allot of ideas based on how Sally uses photography and other methods for her weaving ideas.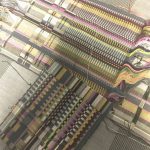 2018-2019 MWG Board Members
Meeting Chair: rotates among board
Hospitality: Maxine Fontana
Housing: Susan Lolli
Membership: Joan Koelsch
MLH Representative: Karen Folland
Newsletter/ Webmaster: Susan Lolli
Programs: Nancy Peck
Publicity: Judy Boesky
Treasurer: Joan Koelsch
Saturday, March 16, 2019
Speaker: Sue Walton 'Creativity for the Real World'
As artists/ artisans/ crafts people we all want to be more creative in our work. How do we do that? Inquiring minds want to
know! There will be a discussion of the meaning of creativity , ways to approach creativity in our personal lives, along with some activities to get us thinking with an expanded outlook.
Leader Bio information: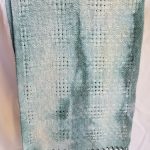 Sue Walton has been weaving for over 30 years after learning to weave in a class as prep for getting a MS in Art Education.  Having woven it all (almost), she chose to focus on fabrics for clothing. Sue was the Weaving Instructor at the Birmingham Bloomfield Art Center for 17 years, having recently  stepped aside to do her own work.  Sue enjoys weaving, dyeing, and spinning, along with being a Youth Librarian in Rochester.
MEETING SCHEDULE:
11:00 AM Board Meeting
11:30 PM Social Time - light refreshments.  Bring your own bag lunch if you want.
12:00 PM General Meeting
12:30 PM Program
Peace Lutheran Church
17029 West 13 Mile Road
Southfield, MI 48076-7749
UPCOMING MWG EXHIBIT AT MLH CONFERENCE
As usual we will be exhibiting our work at the upcoming MLH conference.  We will be collecting the work at our May meeting.  It will be made up of work from the following:
Summer Challenge – 2018: Use an image of a favorite place as inspiration for creating a fiber work.
Summer Challenge – 2017: In honor of MWG's 70thAnniversary, use 70 as a start. It could be 70 threads, multiples of 70 threads, 70 picks or a multiple of this. Maybe you could come up with a name draft based on  seventy or seventy years. OR Pantone's 2017 color or the year, a yellow green.
Workshop – Sue Walton: Weaving for Holes: Exploring Loom Controlled Laces
Workshop – Karen Donde: Turned Beiderwand: One Threading, Multiple Structures, 8 shaftWorkshop.
Workshop – Denise Kovnat: 'Collapse Weave Techniques' workshop
LOOK WHAT I HAVE DONE Reminder
Bring your work to show to the next meeting.
Congratulations
To Cynthia Wayne who won the Weaving Award donated by the Michigan Weavers Guild for the recent Birmingham Bloomfield Art Center Student Show with her piece titled "Ode to Charles Retie Mackintoch".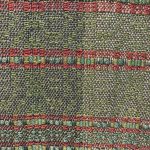 For a number of years MWG had donated funding for this award to encourage the submission and acceptance of woven work into the student show.  This year we have endowed that award for the next ten years.
Looking Forward
April:  We will not be meeting in April due to the holidays
May 18, 2019 – We will be having guest speaker Joanne Hall who is a well known weaver from Montana with a presentation titled "Swedish Weaves, Weavers, Looms, & Weaving Techniques" along with our annual potluck, Summer Challenge Assignments, Stash Exchange, Show and Tell and collection of the MLH Exhibit pieces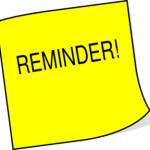 Next News Update Deadline is April 2, 2019.  Email any information that may be interesting to members to the:
Newsletter/Webmaster

Fiber Exhibit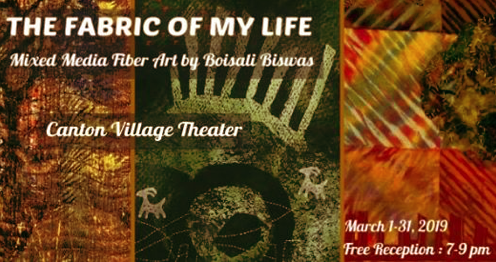 Free and open to the public on most weekdays (except Township holidays) 10 am to 2 pm, during all public performances and by calling 734/394-5308, for an appointment.