Saturday, September 16, 2017
Speaker: Bonnie Kay, "Kente Cloth and West African Textiles'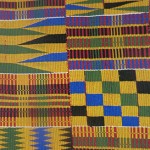 Bonnie Kay's connection with Africa began in 1963, when as a new college graduate she responded to John F. Kennedy's challenge to join the Peace Corps. She was part of a project which offered freshly-minted science majors an opportunity to teach in secondary schools in Ghana. It was there that one of her students introduced her to a Kente weaver. In the late 1980's, Bonnie taught herself to weave. The designs and colors she is attracted to and uses in her weaving reflect the influence of the time she spent in Ghana and South Africa, and Bangladesh and Peru. She recently revisited Ghana and South Africa, and reconnected with the former student who had introduced her to Kente fifty-three years earlier. Bonnie will talk about Kente cloth, its origins, designs and weaving techniques, and share her collection of Kente. She will also share examples of her own work which incorporate Kente designs.
See calendar for time and location information.
Book Auction
We will continue our silent auction of our remaining books at the September meeting.  Come early to get your bids in.
1947-2017 MWG 70 years!!
2017 Summer Challenge:  
In honor of MWG's 70th Anniversary it was suggested that we use 70 as a start. It could be 70 threads, multiples of 70 threads, 70 picks or a multiple of this. Maybe you could come up with a name draft based on seventy or seventy years.
-OR-
Pantone's 2017 color of the year, a yellow green. We hope you have taken up the MWG 70 Years Challenge this summer. Bring your results and share with the guild.
October Workshop Signup Deadline - September 16 See Workshops for information
The MWG Board is once again offering a
membership incentive
for early payment of dues. $20 if dues are paid by the September 16, 2017 meeting. This is a great opportunity for members to take advantage of the discounted member rate on the Karen Donde,
Turned Beiderwand
October workshop.  See our
Membership
Page.
MWG Samples for 2018 MLH Sample Exchange
MWG is due to provide samples for Michigan League of Handweavers (MLH) in 2018. We need to plan on approximately 300  4x4" samples due by April.
Since there isn't a central way to do one warp, it has been suggested that perhaps we should several warps going to several weavers.  The project offers opportunities for volunteers to select the draft and colors, order yarn, wind the warp, weave, glue and cut the samples, as well as someone to coordinate the efforts.
Some of these tasks could be done in conjunction with a guild meeting. The design is up to each guild. Will you say 'yes' and commit to helping with the MWG 2018 MLH Sample exchange project?
Please notify Nancy Peck
as soon as possible. We will have a planning discussion, Saturday September 16, 2017
Weaver Wanted for Demo at Historical Museum Presentation
show request
From: 
Casie Blovsky
 <
casieb@detroithistorical.org
> Subject: Weaving I hope that you are having a good day. I am Casie Blovsky, the Manager of Public Programs at the Detroit Historical Society. At the end of September we have a program, French Canadian Heritage Day. In traditional French Canadian Voyageur garb they would have arrow sashes that they would wear. I have discovered that these sashes were created by finger weaving. I was wondering if there was anyone that you know that could perhaps give demonstrations of this type of weaving. We are looking for someone that could give demonstrations during the program.
Please let me know if you have any questions. I can be reached via email or at 
313.833.1801
. I look forward to hearing from you. Best Regards, Casie Blovsky Manager of Public Programs Detroit Historical Society 5401 Woodward Ave. Detroit, MI 48202
313.833.1801
hide request
Loom wanted and a loom for sale.
See Marketplace
  for details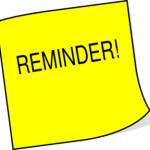 Next News Update Deadline is
October 1, 2017.
Email any information that may be interesting to members to the
Newsletter/Webmaster
.