WORKSHOP SIGN UPS
April 19-20, 2018
'Collapse Weave Techniques on 4 and 8 Shafts' Workshop with Leader: Denise Kovnat
See workshops for more information and for sign up information.
Deadline for registration is February 17, 2018

2018 MLH Samples
MWG is due to provide samples for Michigan League of Handweavers (MLH) in 2018.   Sue Walton agreed to coordinate the effort. The warps are being made. Colors are all planned. If anyone wants to come to Sue's house to weave for an hour or so to give her a call. Probably not until February.
She have a weaver weaving 3 yards at her house. No help needed there.
Contact Sue Walton if interested.
In Review: MWG Winter Market
Was held on Saturday, December 9.
Just Added – A Tape Loom
See Looms for Sale and Wanted in Marketplace

Saturday, January 20, 2018
"
Not

Your

Grandma's

Dye

–

Job

"
with Jeanne Seitz
Time: 9:00 a.m. – 3:00 p.m.

Place: Peace Lutheran Church, 17029 West 13 Mile Road, Southfield, MI 48076-7749
Note:  We will not be having a regular meeting in January but a workshop.  
WORKSHOP IF FULL.  NO ADDITIONAL SIGN-UPS.
Planning Ahead: Saturday, February 17, 2010
Speaker: Jeremy Noonan, "Pattern Design Memoirs"


SAT, JAN 20 FROM 12-4 PM; SUN, JAN 21 FROM 12-4 PM
DIA RIVERA COURT
MWG member Michael Daitch will be demonstrating weaving at the Detroit Institute of Art.  You are invited to come and support the the art of weaving.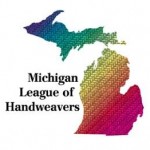 Michigan League Of Handweavers
2018 Workshops
June 8-10, 2018
Hope College, Holland Michigan
On-line Registration Begins January 8, 2018
See website for additional information.
20th Biennial Fiber Show
February 6 – March 11, 2018
Shiawasse Art Center
Owosso, MI
Michigan League of Handweavers is looking for entrees.
Deadline: January 29, 2018
See website for additional information.
MWG Future Format?
MWG's objective is inspiring creativity and preserving fiber traditions. Looking at MWG's future, the Board is discussing options for the direction of the guild.  You will be receiving a survey in the near future to gather your input.  We hope you will respond.
Costick Exhibit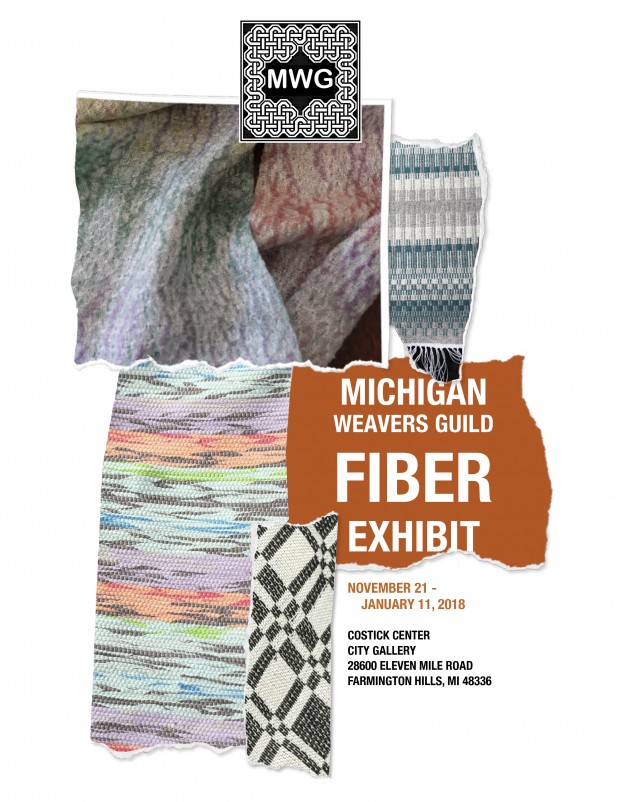 Exhibit take down will be Friday, January 12, 2018, 10:00a.m. Thank you to all who submitted work for the exhibit and to those who participated in the annual Costick Marketplace. This is an opportunity to show our fiberwork in a gallery setting. Costick promotes the exhibit and marketplace and takes a 30% commission for sales. Please plan to pick up your fiber pieces up at 10a.m. and take down the exhibit if you can. If you cannot pick up items on Friday, January 12, please arrange for a MWG member to take your pieces. Contact S. Lolli, or N. Peck.  (see contact page)

Costick Center
28600 Eleven Mile Road
Farmington Hills, MI 48336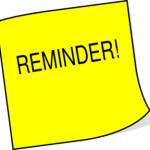 Next News Update Deadline is February xx, 2018.
Email any information that may be interesting to members to the:
Newsletter/Webmaster.