WORKSHOP SIGN UPS
STILL TIME TO SIGN UP FOR OUR NEXT WORKSHOP
April 19-20, 2018
'Collapse Weave Techniques on 4 and 8 Shafts' Workshop with Leader: Denise Kovnat
See workshops for more information and for sign up information.
Deadline for registration is February 17, 2018

In Review:
"Not Your Grandma's Dye – Job"
with Jeanne Seitz on January 20
February 17, 2018
Speaker: Jeremy Noonan, 'Pattern Design Memoirs'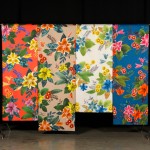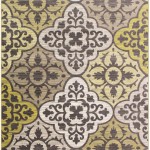 Jeremy Noonan will speak about his creative works ranging from commercial textile design to fiber works. Pattern Design Memoirs will highlight the inseparable qualities of art, design, and image making related to his work in the field of Fiber and Textile Design.
Bio: Jeremy Noonan is a textile designer. His began his career at Sage Automotive (formerly Milliken) developing woven, knit, and printed fabrics for automotive interiors. Noonan's work experience includes contract and hospitality upholstery for Absecon Mills and product design of home textiles for Target Corporation.
In 2007 he accepted a full-time teaching position with Savannah College of Art and Design where he taught undergraduate and graduate courses for 6 years. When he began teaching, he also started his own design firm Noonan Studio, LLC (www.noonanstudio.com) where he develops color and pattern solutions for various commercial surfaces. He pulls inspiration from contemporary culture, ethnographic objects, and the possibilities within the digital medium.
He joined College for Creative Studies in 2013 as an Associate Professor, and Head of Fiber and Textiles.
MEETING SCHEDULE:
11:00 AM Board Meeting
11:30 PM Social Time - light refreshments.  Bring your own bag lunch if you want.
12:00 PM General Meeting
12:30 PM Program
Peace Lutheran Church
17029 West 13 Mile Road
Southfield, MI 48076-7749
Planning Ahead: Saturday, March 17, 2018 Speaker: Valerie Musselman, 'Crackle Weaving'
MWG Future Format?
MWG's objective is inspiring creativity and preserving fiber traditions. Looking at MWG's future, the Board is discussing options for the direction of the guild.  All members should have received a survey.  We hope you will respond.
LOOK WHAT I HAVE DONE Reminder
Bring your work to show to the next meeting.
Michigan League of Handweavers
February 6 – March 11, 2018
Shiawassee Art Center
Owosso, MI
 Opening reception is Sunday, Feb. 11.
2018 MLH Samples
MWG is due to provide samples for Michigan League of Handweavers (MLH) in 2018.   Sue Walton agreed to coordinate the effort. The warps are being made. Colors are all planned. She is looking for people to come to her house to weave for an hour or so in February.
Contact Sue Walton if interested.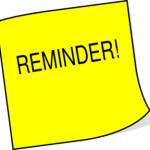 Next News Update Deadline is March xx, 2018.
Email any information that may be interesting to members to the:
Newsletter/Webmaster.