May 19, 2018
Annual Potluck – Library Sale – Summer Challenge Assignments – Stash Exchange – Show and Tell – and a Program
ANNUAL POTLUCK


Bring a dish of food to pass. It can be an appetizer, main dish, salad or dessert. The guild will provide beverages and utensils.

LIBRARY SALE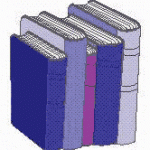 The remainder of the books from our library will be for sale. These includes some valuable books along with some sample books. So bring your checkbook to build your library.
STASH EXCHANGE


Do you have yarn or other items that you know that you will never use? Bring to the meeting to provide a new home.
2017-2018 MWG Board Members
Meeting Chair: rotates among board
Hospitality: Maxine Fontana
Housing: Susan Lolli
Library: Chris Jeryan
Membership: Joan Koelsch
MLH Rep: Karen Folland
News / Web: Susan Lolli
Programs: Nancy Peck
Publicity: Judy Boesky
Secretary: Chris Jeryan
Treasurer: Joan Koelsch
Sneak Peak at Next Years Programs
— Leclerc Loom for Sale
— Books and equipment from former BBAC instructor Germaine Smith
PROGRAM
Speaker: Nancy Peck, 'Rigid Heddle Weaving: Plain Weave and Beyond."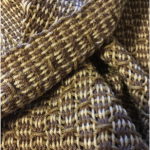 Rigid heddle looms offer the capability to produce many loom controlled textures and structures beyond plain weave. This presentation is a brief overview and trunk show of techniques using a pickup stick, string heddles, one, two or more heddles. Some possibilities showcased include warp and weft floats, waffle, honeycomb, twills and more.
Bio: Nancy Peck, long time Michigan Weaver's Guild member, has a degree in Textiles and Related Arts from Michigan State University. She has taught locally and internationally. Topics covered have been various fabric structures; designing, drafting; rigid heddle weaving-multiple-shaft weaving; finishing techniques; American textiles: current trends and historical influences; HGA organization and Convergence. She currently teaches weaving at Michigan Fine Yarns, Livonia. www.miknitboutique.com and will teach, 'Rigid Heddle Loom Controlled Weaves for Texture', at HGA's Convergence Reno in July 2018.
Nancy's weaving emphasis is on fashion and home decor fabrics. She has worked extensively on rigid heddle through multi-shaft computer-aided looms. Weaving offers her the mental challenge to stimulate her toward her goals and she loves to share and pass on what she has learned.
MEETING SCHEDULE:
Note change from usual times
11:00 AM Board Meeting
11:45 AM Potluck Start
12:30 PM General Meeting
12:45 PM Program
Peace Lutheran Church
17029 West 13 Mile Road Southfield, MI 48076-7749
MEMBERSHIP SALE
This year we are again having a membership dues sale.  Pay your 2018-2019 dues now through our September meeting for the rate of $20 year versus $30.  See Membership to pay online or to download a form to pay via mail.


The Textile Connection: A Dialogue
Members of The Textile Connection, a special interest group with a focus on historic textiles and contemporary fiber arts, are pleased to offer The Textile Connection: A Dialogue, an exhibition with related programs. The exhibition features contemporary works created in response to historic textiles as well as a variety of objects selected from members' collections, including flat-woven fabrics, carpets and historic textile fragments, kimonos, ponchos, tunics, theatrical costumes, hats, baskets, and some related tools and materials.
On display until Thursday, June 7, 2018
Birmingham Bloomfield Art Center
1516 S. Cranbrook Rd.
Birmingham, Michigan 48009
2018 SUMMER CHALLENGE

 Use an image of a favorite place as inspiration for creating a fiber work over the summer.  More discussion at the May meeting.  Will be including this challenge (along with 2017's Summer Challenge, honoring MWG's 70thanniversary and/or Pantone's 2017 'greenery' color of the year and workshop results) for our guild's MLH Exhibit in 2019.
SHOW AND TELL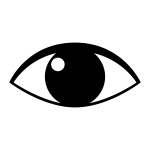 As usual – bring your textile creations to show to provide inspiration to the group.

2018 MLH Samples
Picture of the Michigan League of Handweavers samples designed bye Sue Walton in the name of the Michigan Weavers Guild.
Special thank you to Leigh Ann Mills who wove 4 yds by herself.  Loretta Oliver, Cynthia Wayne and Sue Walton wove the rest.
SAMPLES WANTED
If you are getting rid of any woven samples (like the ones from MLH)
please save them for Sue Walton.
Thanks,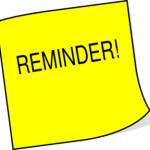 Next News Update Deadline is August 30, 2018. Email any information that may be interesting to members to the:
Newsletter/Webmaster.
SaveSave
SaveSave
SaveSave
SaveSave
SaveSave
SaveSave
SaveSave
SaveSave
SaveSave
SaveSave
SaveSave
SaveSave
SaveSave
SaveSave