UPCOMING WORKSHOP
April 19-20, 2018
'Collapse Weave Techniques on 4 and 8 Shafts' Workshop with Leader: Denise Kovnat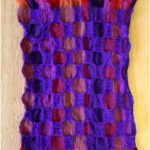 Workshop registration closed.
Weaving Demo Wanted
We were contacted that Westland Historical Village is looking for someone to demonstrate weaving at an event on June 23.  If interested please contact Nicki Westwood.
Nicki Westwood
westwoodnicole@yahoo.com
— Leclerc Loom for Sale
— Books and equipment from former BBAC instructor Germaine Smith
HIDDEN TAPESTRY (Northwestern University Press: April 15, 2018) by Debra Dean
"The teamwork demanded by the making of tapestries as
we practice it is one of the purest forms of romance and
personal fulfillment."
—jan yoors
A biography of the tapestry artist Jan Yoors is being published.  See this link for information sent to our guild regarding.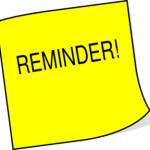 Next News Update Deadline is April 29, 2018.
**Note earlier than usual date**
Email any information that may be interesting to members to the:
Newsletter/Webmaster.
April 21, 2018
Speaker: Denise Kovnat, 'Paint Two, Beam One'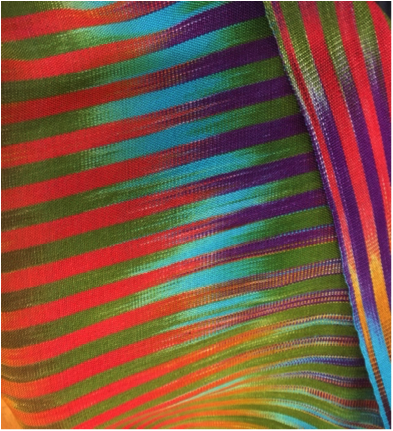 Wind two identical warps, paint them in different but harmonious color palettes, beam them together on your loom – and create ever-changing beauty as you weave. Warp stripes woven in plain weave or in twill blocks work well with this approach, as do warp-faced structures like twill, Turned Overshot and Turned Taqueté. For more advanced weavers, we will see how this works with the technique of "extended parallel threading" explored by Marian Stubenitsky in her seminal book, "Echo and Iris." Whether you're a "color person" or a "structure person," this technique can help you maximize the visual interest in your handwoven fabric. Come listen and learn more!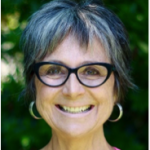 Bio:  I've been weaving for 20 years and knitting forever – all because of the joy and satisfaction that comes from working with yarn and figuring out what it wants to do. My favorite work at this point involves the organic mysteries of collapse weave and the colorful delights of painting warps for extended parallel threaded structures like Turned Taqueté and Echo Weave. I enjoy making garments that show off what handwoven fabrics can do – and to that end I have had garments juried into every HGA Convergence fashion show since 2008, most recently winning the Seattle Weavers Guild Award for Best Use of Color for my coat, "Blue Rills." I've taught at Convergence, at MAFA conferences, and at guilds throughout the eastern United States.
MEETING SCHEDULE:
11:00 AM Board Meeting
11:30 PM Social Time - light refreshments.  Bring your own bag lunch if you want.
12:00 PM General Meeting
12:30 PM Program
Peace Lutheran Church
17029 West 13 Mile Road
Southfield, MI 48076-7749
Planning Ahead:
May 19, 2018 MWG Annual Potluck, Summer Challenge assignments, Stash Exchange, Show and Tell

The Textile Connection: A Dialogue
Members of The Textile Connection, a special interest group with a focus on historic textiles and contemporary fiber arts, are pleased to offer The Textile Connection: A Dialogue, an exhibition with related programs. The exhibition features contemporary works created in response to historic textiles as well as a variety of objects selected from members' collections, including flat-woven fabrics, carpets and historic textile fragments, kimonos, ponchos, tunics, theatrical costumes, hats, baskets, and some related tools and materials.
Opening Reception Friday – Friday, April 27
On display until Thursday, June 7, 2018
Birmingham Bloomfield Art Center
1516 S. Cranbrook Rd.
Birmingham, Michigan 48009
2018 MLH Samples
MWG is due to provide samples for Michigan League of Handweavers (MLH) in 2018.   Sue Walton agreed to coordinate the effort.  MLH samples are in the glueing & cutting phase.  If you are so inclined to help please call or email. Sue 248-646-9725  or email – Contact Sue Walton .
SaveSave
SaveSave
SaveSave